Great Plains 2N-2410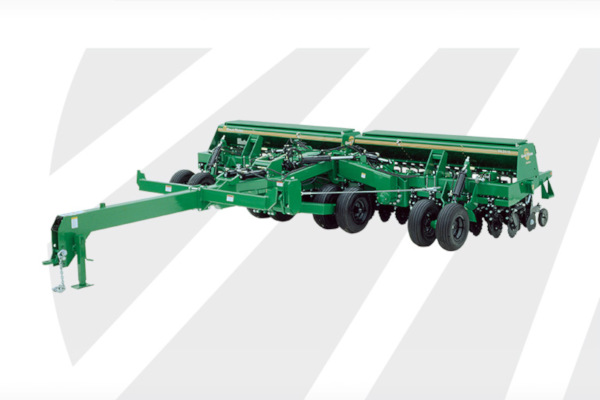 Double tap to zoom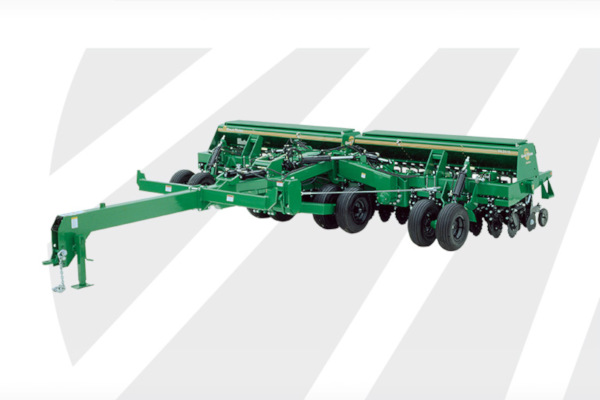 Features
WEIGHT BRACKETS
Optional weight brackets allow you to add tractor weights for extra penetration.
USER-FRIENDLY FOLD SYSTEM
Fold and unfold electro-hydraulically from the tractor seat! Calibrate easily and accurately with the 4-speed gearbox and adjustable powdered metal flutes, which are gentle, yet tough enough to stand up to abrasive seeds. Conveniently grease hard-to-reach coulter pivots with grease banks on each wing to eliminate premature wear.
POINT-ROW CLUTCHES
Shuts off drill sections for point-row seeding.
Specifications
MODEL INFO
24' PULL-TYPE NO-TILL DRILL
MODEL
2N-2410
TYPE
2-Section Folding
PRIMARY DESIGN
No-Till
ROW SPACINGS
7.5", 8", 10"
NUMBER OF OPENERS
38 - 7.5"; 28 - 10"
TIRE SIZE
12Lx15 (wing) 12.5Lx15 (axle)
H.P. REQUIREMENTS (min)
165+
WEIGHT (approx. range)
16,000-17,400 lbs (7,257-7,892kg)
DIMENSIONS 
WORKING WIDTH
24'
WIDTH (transport)
17' 1"
LENGTH (transport)
21' 4"
CLEARANCE (transport)
17"
HEIGHT (transport)
8' 4"
OPENER SERIES
10 Series
COULTER
5/8" Turbo, 5/16" Fluted, 3/4" Wavy
CAPACITIES 
MAIN BOX CAPACITY
48 bu
SMALL SEED BOX
5.76 bu
NATIVE GRASS BOX
N/A
FERTILIZER
N/A