Great Plains 3S-4000HDF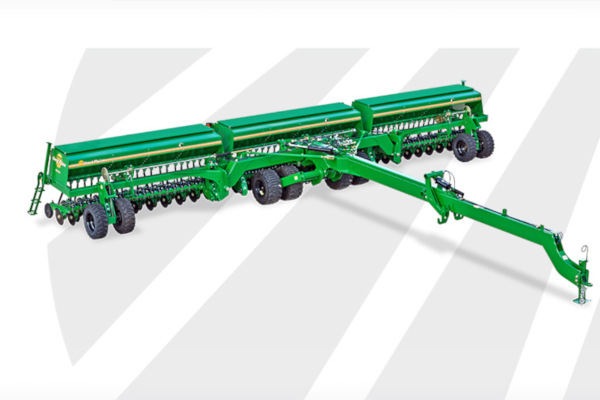 Double tap to zoom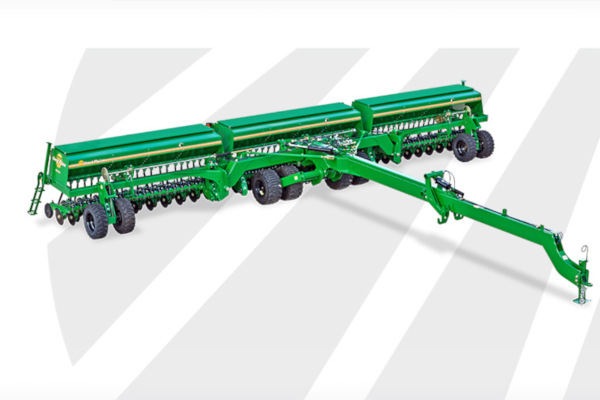 Features
NARROW TRANSPORT
All Great Plains Hydraulic Down-Pressure Drills fold to a narrow 15' for safe, convenient transporting.
CONSTANT HYDRAULIC DOWN PRESSURE
This feature optimizes seed placement at all times. Active hydraulics keep openers in uniform contact with soil in uneven conditions and varying soil types. Down pressure is applied independently at both ends of each subframe, maximizing opener ground-hugging capabilities.
00 SERIES OPENERS
00 Series Openers are designed for min-till fluted feed drills. The 00 opener features 13-1/2", 4mm blades mounted on 205 triple lip sealed bearings. The 00 opener has a 1/4" lead opener blade. A rear depth-controlling gauge wheel uses a T-Handle adjuster with 18 depth settings.
Specifications
MODEL INFO
40 HYDRAULIC DOWN PRESSURE DRILLS
MODEL
3S-4000HDF
TYPE
3-Section Folding
PRIMARY DESIGN
Min-Till to No-Till
ROW SPACINGS
6", 7.5", 10"
NUMBER OF OPENERS
52 - 6", 42 - 7.5", 32 - 10"
TIRE SIZE
305/60B16.5 Skid Steer (wing)
385/60B17.5 6.5 Skid Steer (axle)


H.P. REQUIREMENTS (min)
180+
WEIGHT (approx. range)
16,500-23,028 lbs (7,484-10,446kg)
DIMENSIONS 
WORKING WIDTH
40'
WIDTH (transport)
15'
LENGTH (transport)
34' 8"
CLEARANCE (transport)
1' 5"
HEIGHT (transport)
7' 4"
OPENER SERIES
00HD Series
COULTER
N/A
CAPACITIES 
MAIN BOX CAPACITY
129.6 bu
SMALL SEED BOX
8.5 bu
NATIVE GRASS BOX
N/A
FERTILIZER
up to 45% of seed box