Great Plains 3P4025AH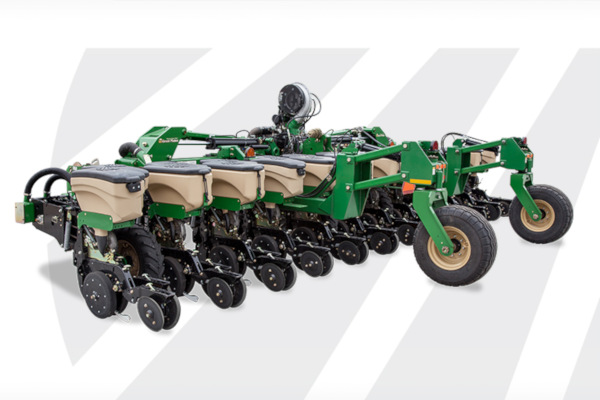 Double tap to zoom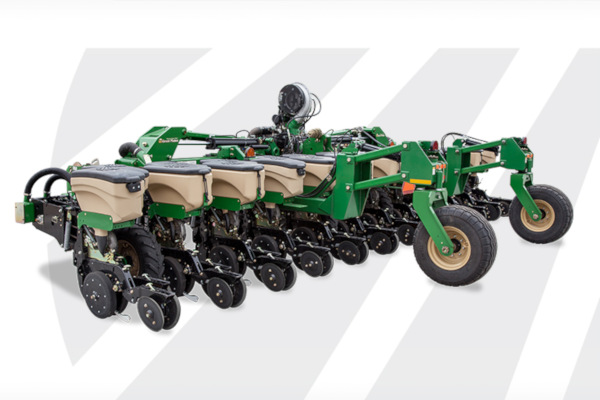 Features
TUNED AIR MANIFOLD
Baffles and splitters in the air system equalize the volume and pressure of air to each row unit. Air pressure sensors monitor and adjust air pressure to desired settings.
HEMP SEED DISC
New, 5-cell and 30-cell hemp seed disc that meters seed accurately.
CANOLA SEED DISC
Canola producers will appreciate the precise singulation and spacing accuracy delivered by the canola seed disc from Great Plains. The specially-designed disc is part of our already extensive list of Air-Pro® Meter Discs for seeding corn, soybeans, milo, sunflowers, cotton, wheat, and sugar beets.
3 BU. HOPPER
Large 3-Bushel hopper with lift assist cylinder that holds open the lid for easy opening and closing.
25 SERIES ROW UNIT
The 25 Series row unit utilizes ductile cast parallel arms for long-term row unit stability. 15", 4mm blades turning on 205 triple-lip seal bearings ensure long life and accurate seed depth. Blades are offset ½" to slice residue and form a perfect seed trench.
Specifications
| | |
| --- | --- |
| MODEL INFO | 3P4025AH |
| WORKING WIDTH | 36' - 40' |
| TRANSPORT WIDTH | 24' 3" - 25' 1" |
| TRANSPORT HEIGHT | 12' 8" |
| H.P. REQUIREMENTS | 220 - 330 |
| EST. OPERATING WEIGHT | 12,500 - 18,400 |
| NUMBER OF OPENERS | 30"-16, 36"-12, 38"-12, 40"-12, TR30"-32, TR36"-24, TR38"-24, TR40"-24 |
| ROW SPACING | 30", 36", 38", 40", TR30", TR36", TR38", TR40" |
| SEED CAPACITY | 1.6 Bu. per Row (Twin Row); 3 Bu. on single-row configuration |
| LIFT ASSIST AVAILABLE | Standard or Optional |
| LIFT ASSIST TIRES | 380/55-16.5 |
| GAUGE WHEEL TIRES | 7.60 x 15 Lug |