Great Plains 3PYP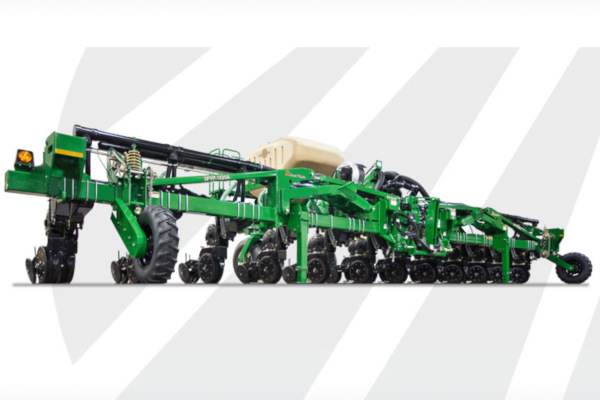 Double tap to zoom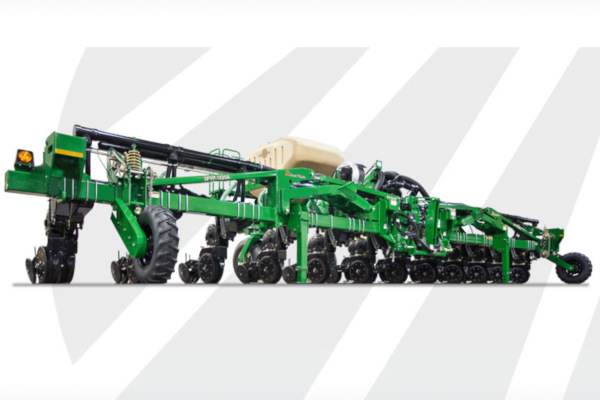 Features
REAR LIFT ASSIST
Carries the bulk seed as well as some toolbar weight when lifted and transported.
HYDRAULIC WEIGHT TRANSFER (OPTIONAL)
Transfers weight from the center section of the machine to the wings to maintain consistent depth in tough conditions.
ACTIVE HYDRAULIC STEERING
An active hydraulic steering system controls rear casters to allow for backing without sacrificing flotation and maneuverability.
HEMP SEED DISC
New, 5-cell and 30-cell hemp seed disc that meters seed accurately.
CENTRAL-FILL HOPPER
The 3PYPA features an 82 bu. hopper to maximize field efficiency while reducing operator exposure to seed treatment.
CANOLA SEED DISC
Canola producers will appreciate the precise singulation and spacing accuracy delivered by the canola seed disc from Great Plains. The specially-designed disc is part of our already extensive list of Air-Pro® Meter Discs for seeding corn, soybeans, milo, sunflowers, cotton, wheat, and sugar beets.
AIR-PRO® METER
This simple, positive air pressure meter offers the highest level of singulation available today. It achieves uniform spacing by "dead-dropping" seed into the patented Clear-Shot® seed tube. Exhaust is discharged close to and directly towards the ground, not up into the atmosphere, earning the Bee-Friendly™ title. Gentle on seeds, it is more efficient than a vacuum meter and requires less maintenance.
25 SERIES ROW UNIT
The 25 Series row unit utilizes ductile cast parallel arms for long-term row unit stability. 15", 4mm blades turning on 205 triple-lip seal bearings ensure long life and accurate seed depth. Blades are offset ½" to slice residue and form a perfect seed trench.
Specifications
MODEL INFO
40' Stack Fold
MODEL
3PYP
ROW SPACINGS
15", 30", 36", 38", 40", TR30", TR36", TR38", TR40"
TIRE SIZE
Two (2) 32x15.5x16.5
*H.P. REQUIREMENTS (min)
220-300
DIMENSIONS 
WIDTH (no markers)
40'
WIDTH (markers)
40'
WIDTH (transport)
24' 6"-25' 2"
LENGTH (transport)
16' 10"
CLEARANCE (transport)
depends on tractor hitch
HEIGHT (transport)
12' 8"
OPENER INFO 
OPENER SERIES
25 Series
OPENER DOWN PRESSURE
250-500 lbs
OPENER TRAVEL (up-down)
10"
OPENER DEPTH RANGE
0-3.5"
CAPACITIES 
SEED CAPACITY
Optional 82 bu Hopper or Seed Company Bulk Box
FERTILIZER CAPACITY
N/A