Great Plains YP625A3PP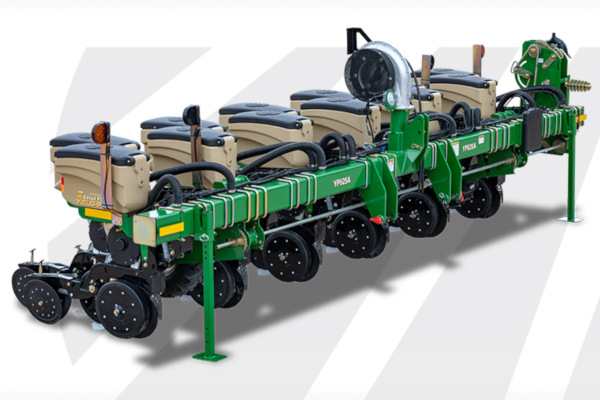 Double tap to zoom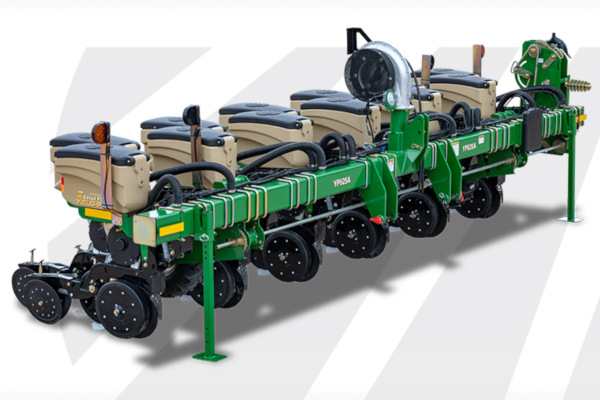 Features
Hemp Seed Disc
New, 5-cell and 30-cell hemp seed disc that meters seed accurately.
Air-Pro Meter®
The new 5000 Series Air-Pro Meter offers industry-leading singulation with its simple, positive air pressure meter. A larger meter seed pool keeps the meter full at higher speeds and provides excellent singulation for a wide variety of crops.
92% Larger Meter Inlet
The broader seed inlet allows larger seeds and higher populations to flow into the meter.
Specifications
MODEL INFO
6-Row, 3-Point  
MODELS
YP625A3PP  
ROW SPACINGS
TR36"
(91.4cm)
 TR3​​8"
(95.5cm)
TR40"​
(101.6cm)
*H.P. REQUIREMENTS (min)
145+  
WEIGHT - EMPTY(lbs.)
5,200 - 5,800
(2,359 - 2,631kg)
  
DIMENSIONS
   
PLANTING WIDTH
18' (TR36")
(5.5m)
19' (TR38")
(5.8m)
20' (TR40")
(6.1m)
WIDTH (transport)
21'
(6.4m)19.2
  
HEIGHT (transport)
Depends on tractor hitch  
CAPACITIES
   
SEED CAPACITY
19.2 bu.
(677 L)