Great Plains NP1540AA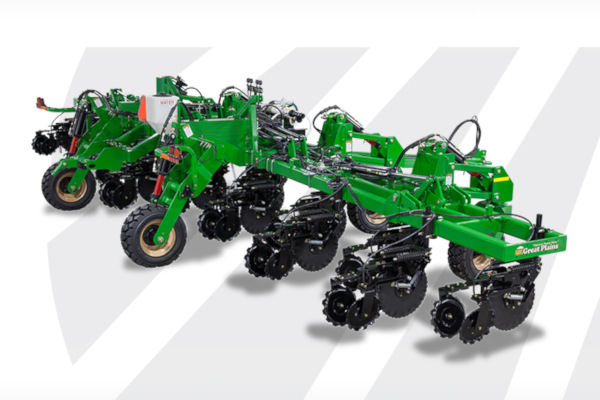 Double tap to zoom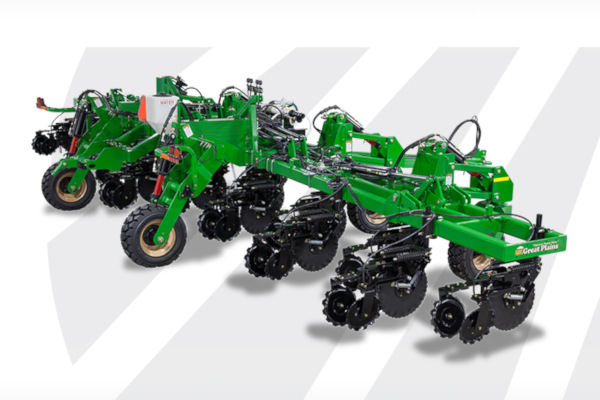 Features
VANTAGE I FERTILIZER COULTER (LL MODELS)
Heavy-duty swivel casting and spring assembly; 480 pounds of pre-load.
NH3 NUTRI-PRO SPRING-RESET SHANKS
Springs reset shanks when tripped.
HIGH CAPACITY COOLER (AA MODELS)
High capacity cooler available (heat exchanger)
FLOW-CONTROL VALVES
Worm gear flow-control valves on liquid models allow high volume flow and the ability to shut sections off. These state-of-the-art shutoff valves are faster and more reliable.
DISTRIBUTOR TOWERS (AA MODELS)
The stainless steel manifold ensures that the same amount of NH3 is given to each row. All hoses are the same length.
NH3 NUTRI-PRO HIGH-SPEED ANHYDROUS COULTER
The Great Plains Nutri-Pro® high-speed anhydrous coulter revolutionizes the application of anhydrous ammonia with a 22" coulter blade for precise, high-speed placement. In fact, it earned an AE50 Award in 2015—but we didn't stop there. Instead of resting on our laurels, we've made this award-winning product even better. Click to find out how!
HYDRAULIC WEIGHT TRANSFER
Weight is transferred hydraulically from the center of the unit to the wings to ensure uniform depth and coverage across the total width of the machine.
Specifications
MODEL INFO
Nutri-Pro® Anhydrous
MODELS
NP1540AA
ROW SPACINGS
15"*, 20"*, 30"
ROW COUNT
15" = 31, 20" = 25,
30" = 16, 17
DRAWBAR H.P. REQ. (min)
200
WEIGHT (approx. max)
13,000 lbs
TILLAGE WIDTH
36'5" to 41'5"
WIDTH (transport)
16'
HEIGHT (transport)
12'6"