Besler Tool Boxes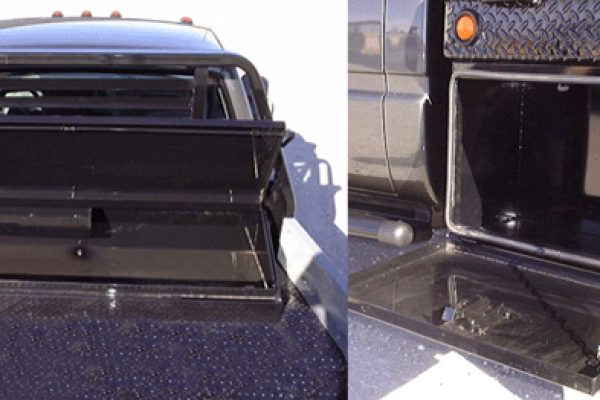 Double tap to zoom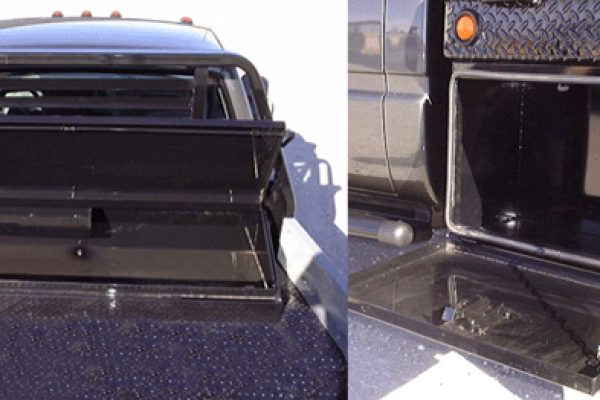 Features
Besler Industries has two styles of tool boxes available. The crossbed tool box is designed to set on the bed against the headache rack. It is a tapered tool box that allows for storage, but but does not interfere with the bale that is loaded on the bed. The under the bed tool boxes come in a variety of sizes and are mounted under the bed typically in the front portion of the bed.
Crossbed Toolbox:
• 68" long, 20" wide
• 12" tall with 6" taper to the front of the box
• Mounts on the top of the bed with the back against the headache rack
• Handles on both sides of the box
• Two gas hinges to help lift and hold the lid in the open position
• Grease able hinges
• Can be locked with a padlock 
Underneath Toolbox:
• Two sizes available (12" deep, 15" tall, 18" long) or (12" deep, 15" tall, 27" long)
• Handle with lock and key
• Rubber grommet to keep moisture out
• Grease able hinges
• Optional tapered box to accommodate the fuel fill on the bed
Specifications
Sorry, currently there are no specs but check back with us later.