Great Plains NTA-2007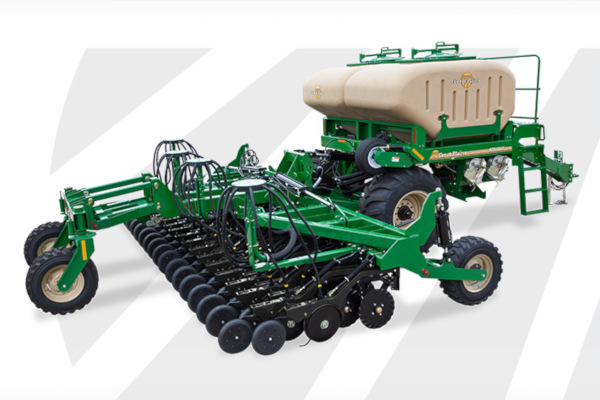 Double tap to zoom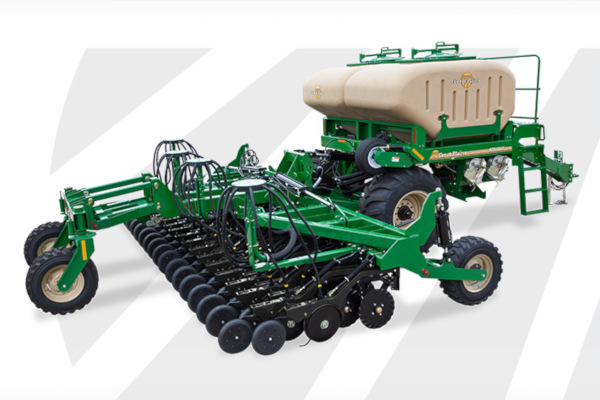 Features
NARROW TRANSPORT WIDTH
Retain the high productivity of an air drill in a unit that folds to under 10-ft. wide for easy transport along roadways and between fields.
HYDRAULIC WEIGHT TRANSFER
Ensures that all rows have the same amount of weight available for penetration - even when crossing undulations.
HIGH-CAPACITY HOPPERS
Two (2) 100-bushel hoppers, wide walkboards, and ladders combine to make an air drill that keeps you in the field.
Specifications
MODEL INFO
20' NO-TILL AIR DRILL
MODEL
NTA-2007
TYPE
Air Drills
PRIMARY DESIGN
No-Till
ROW SPACINGS
6", 7.5"
NUMBER OF OPENERS
40, 32
TIRE SIZE
265/70Bx16.5 (imp) 235/55-26 (cart)
H.P. REQUIREMENTS (min)
170+
WEIGHT (approx. range)
22,100-24,500 lbs (10,200-15,800kg)
DIMENSIONS 
WORKING WIDTH
20'
WIDTH (transport)
9' 9"
LENGTH (transport)
29' 9"
CLEARANCE (transport)
11.7"
HEIGHT (transport)
13'
OPENER SERIES
07 Series
COULTER
5/8" Turbo, 5/16" Fluted, 3/4" Wavy
CAPACITIES 
MAIN BOX CAPACITY
2-82 bu, 1-150 bu
SMALL SEED BOX
N/A
NATIVE GRASS BOX
N/A
FERTILIZER
2-200 gal, 400 gal