Great Plains CTA-4500HD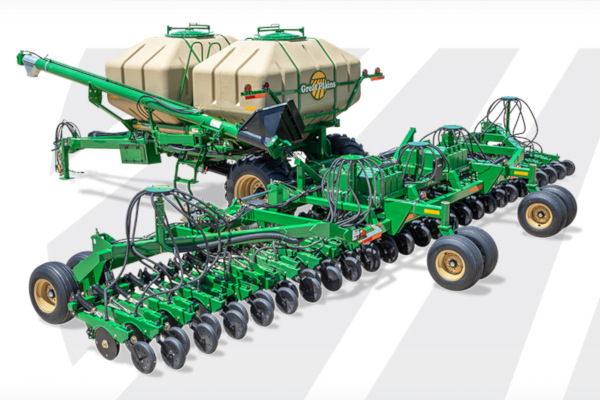 Double tap to zoom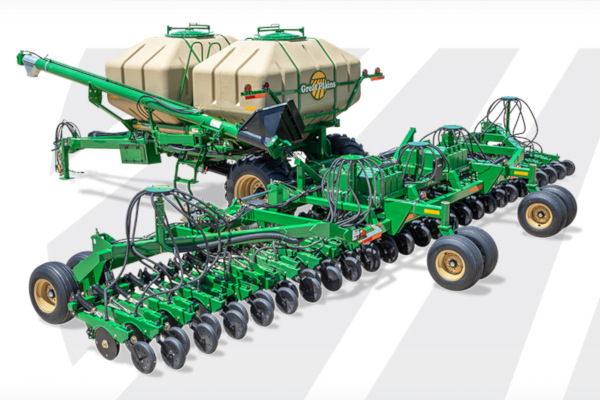 Features
WHEEL TRACK REMOVAL
CTA implement models have an extra opener mounting position to lower the openers that are directly behind tractor tire tracks, ensuring proper seed placement and depth control.
LARGE CAPACITY ON DUAL-BIN CARTS
A split-bin design allows easy access when filling either the two 110 bu. steel hoppers or two 175 bu. poly hoppers. Fill one hopper with fertilizer and one with seed, or fill both with seed or both with fertilizer. An auger system will also empty the bins.
DISTRIBUTION TOWERS
Dimpled distribution towers and transition cone divide seed equally for excellent seed distribution across the entire drill.
CONSTANT HYDRAULIC DOWN PRESSURE
Active hydraulics optimize seed placement by keeping openers in uniform contact with soil. Down pressure is applied independently at both ends of the subframe, maximizing opener ground-hugging capabilities in uneven conditions.
Specifications
MODEL INFO
45' AIR DRILL IMPLEMENT
MODEL
CTA-4500HD
TYPE
Air Drill
PRIMARY DESIGN
Min-Till to No-Till
ROW SPACINGS
6" (15.4cm)
7-1/2" (19.1cm)
10" (25.4cm)
NUMBER OF OPENERS
90 - 6"
72 - 7-1/2"
54 - 10"
TIRE SIZE
Center: (8) 12Lx15 Load F
Wings: (4) 11Lx15
H.P. REQUIREMENTS (min)
300+
WEIGHT (approx. range)
18,048-20,553 lbs​
DIMENSIONS 
WORKING WIDTH
45'
WIDTH (transport)
20"
LENGTH (transport)
11' 6" from cart mount to machine rear
CLEARANCE (transport)
11"
HEIGHT (transport)
14' (w/ 2220)
OPENER SERIES
00HD Series
COULTER
N/A
CAPACITIES 
MAIN BOX CAPACITY
Depends on Cart
SMALL SEED BOX
N/A
NATIVE GRASS BOX
N/A
FERTILIZER
Depends on Cart