Great Plains 3P1006NT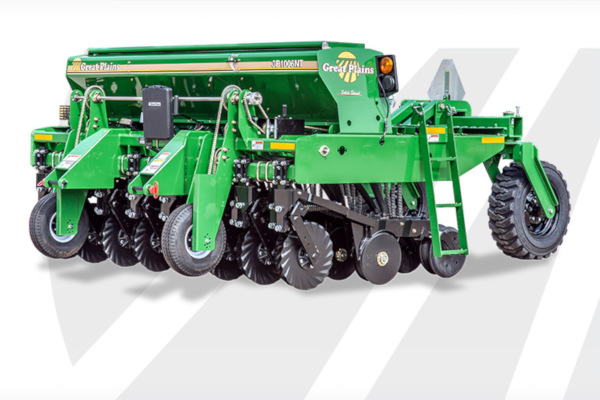 Double tap to zoom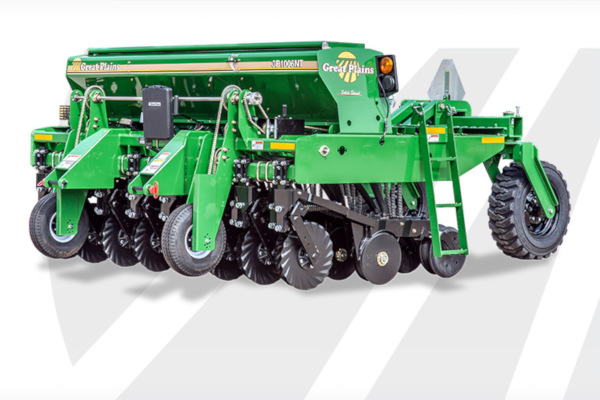 Features
LIFT ASSIST
Two standard lift assist wheels in the rear of the 3P806NT & 3P1006NT provide greater lift capacity and assist the tractor's 3-point. Straddle axle caster wheels provide maneuverability and strength.
2-POINT WITH LIFT ASSIST
Allows for unmatched ground gauging in rough, rolling terrain while ensuring safe operation and transport.
T-HANDLE OPENER DEPTH ADJUSTMENT
Provides 18 different positions for accurate depth control.
COULTER GREASE BANK
Lubricates coulter pivots from one location.
4-SPEED GEARBOX
Changing seed rates is quick and effortless with these permanently lubricated, sealed gearboxes.
Specifications
MODEL INFO
10' Mounted
MODEL
3P1006NT
PRIMARY DESIGN
No-Till
ROW SPACINGS
7.5" (19.05 cm)
NUMBER OF OPENERS
15
TIRE SIZE
265/70B 16.5
Hp REQUIREMENTS (min)
100+ hp
WEIGHT (Approx.)
4,820 lbs*
DIMENSIONS 
WORKING WIDTH
9' 4.5"
WIDTH
9' 10.25"
LENGTH (transport)
12'4" (3.76 m) w/ lift assist
CLEARANCE (transport)
Varies by Tractor
HEIGHT (transport)
Varies by Tractor
OPENER INFO 
OPENER SERIES
06 Series
OPENER TRAVEL
6.5" (16.51 cm)
OPENER DEPTH RANGE
0-3.5" (0-8.89 cm)
OPENER DOWN PRESSURE
90-180 lbs (40.82-81.64 kg)
COULTER
5/8" Turbo or 5/16" Fluted
COULTER PRE-LOAD
450 lbs (203 kg)
CAPACITIES 
MAIN BOX CAPACITY
25 bu.
SMALL SEED BOX
2.4 bu.
NATIVE GRASS BOX
10 bu.
FERTILIZER
9.2 cu./ft.
2ND MAIN BOX
10 bu.