Great Plains YP-4425A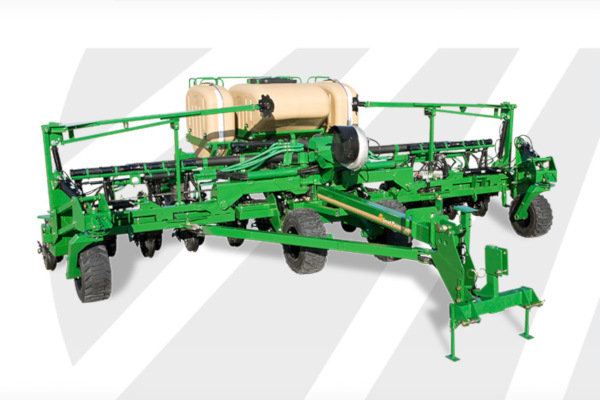 Double tap to zoom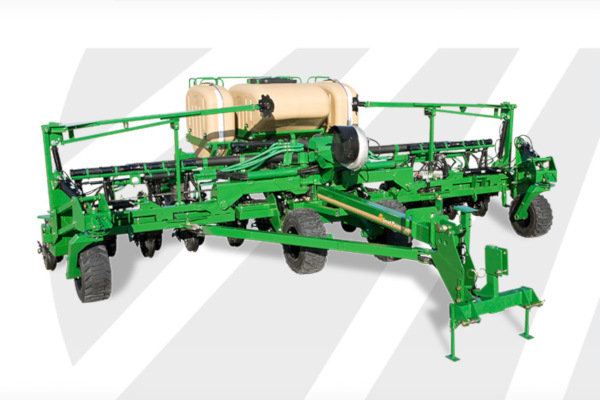 Features
SUPERIOR FLEXIBILITY
Designed to flex in the field up to 20 degrees up and 20 degrees down. Couple that with a floating hitch and this unit can handle even the toughest terrain with ease.
HIGH FLOTATION
10 large, high-flotation tires reduce pressure on the ground, down to as little as 9-11 psi depending on model.
22" ROW UNIT SPACING (YP-4425A)
Row units are spaced at 22" on center, allowing sugar beet farmers a new level of accuracy and bulk capacity not found anywhere else.
HEMP SEED DISC
New, 5-cell and 30-cell hemp seed disc that meters seed accurately.
CANOLA SEED DISC
Canola producers will appreciate the precise singulation and spacing accuracy delivered by the canola seed disc from Great Plains. The specially-designed disc is part of our already extensive list of Air-Pro® Meter Discs for seeding corn, soybeans, milo, sunflowers, cotton, wheat, and sugar beets.
AIR-PRO® METER
This simple, positive air pressure meter offers the highest level of singulation available today. It achieves uniform spacing by "dead-dropping" seed into the patented Clear-Shot® seed tube. Exhaust is discharged close to and directly towards the ground, not up into the atmosphere, earning the Bee-Friendly™ title. Gentle on seeds, it is more efficient than a vacuum meter and requires less maintenance.
25 SERIES ROW UNIT
The 25 Series row unit makes narrow, singulated rows possible. Its parallel linkage design and side-depth wheels keep the row unit in the optimal planting position to provide precise seed placement to maximize yield potential. The opener's body and ductile cast parallel arms are narrower, yet stronger, than conventional 30" openers. The 15", 4mm opener blades are offset by 1/2" for superior penetration. Cast blade separators and Clear-Shot® seed tubes provide excellent delivery of seed to the seed trench.
10HDP SERIES ROW UNIT
Versatility describes this heavy-duty row unit. The 10HD Series opener uses 15" 4mm blades with 205 triple-lip seal bearings, cast blade separators, and Clear-Shot® seed tubes. Blades are offset by 1/2" to slice residue and form a perfect seed trench. Heavy-duty down-pressure springs are mounted on the parallel arm linkage. A choice of closing wheels is available to work well in a wide variety of soil types and conditions.
Specifications
MODEL INFO
44' Pull-Type Yield-Pro
MODEL
YP-4425
ROW SPACINGS
22"
ROW UNITS
24
TIRE SIZE
Ten (10) 15x16.5 Skid Steer; Optional: Ten (10) 15x19.5 Skid Steer
*H.P. REQUIREMENTS (min)
240-280
WEIGHT (lbs)
28,800
DIMENSIONS 
WIDTH (no markers)
44'
WIDTH (markers)
44'
WIDTH (transport)
14' 10"
LENGTH (transport)
45'
CLEARANCE (transport)
21"
HEIGHT (transport)
12' 6"
OPENER INFO 
OPENER SERIES
25 Series
OPENER DOWN PRESSURE
250-500 lbs
OPENER TRAVEL (up-down)
10"
OPENER DEPTH RANGE
0-3.5"
CAPACITIES 
SEED CAPACITY
Seed Company Bulk Box, 82 bu Poly Hopper, 150 bu Poly Hopper
FERTILIZER CAPACITY
**Optional 400 gal fertilizer tank (2x200), semi-mounted 735 gal (SML-735), semi-mounted 500 gal (SML-500)