Nutrient Application CF500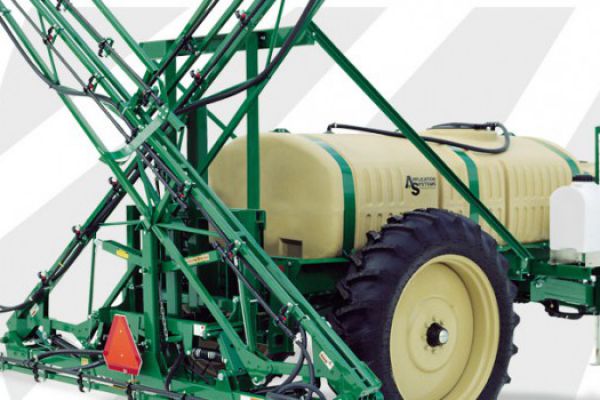 Double tap to zoom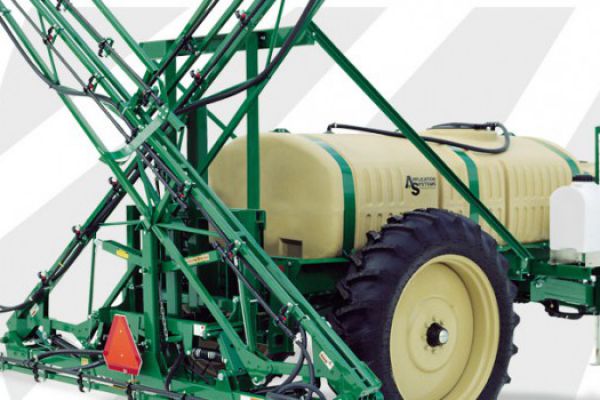 Features
WET BOOM PLUMBING
Keeps pressure equal to all nozzles and minimizes trapped chemicals.
BREAK-AWAY BOOMS
If an obstacle is hit, boom breaks up and away to minimize or eliminate damage.
BOOM SUSPENSION
Great Plains Booms feature our innovative spring-over-shock design to provide suspension and unmatched boom stability.
36" SPRING-CUSHIONED ELEVATOR
Elevator holds booms tighter, eliminating the excess movement associated with parallel linkage.
Exclusive WhirlFilter® and Metercone® Nozzles
The WhirlFilter utilizes a continuous swirling motion around a 50 mesh stainless steel screen to dissolve or remove large particles before they enter the spraying system. Additionally, the Metercone nozzle sprays in a conical pattern, resulting in a more thorough spray pattern with no plugging of nozzles.
300-Gallon Poly Tank (3P300)
Durable poly tank is designed to fit closer to the tractor for improved lifting capabilities.
Specifications
MODEL INFO
3-Point Mounted
MODEL
CF500
BOOM WIDTH
50'
NOZZLE SPACING
20" or 30"
WHEELS & TIRES
N/A
WHEEL SPACING
N/A
PUMP
Ace Hydraulic / PTO
DIMENSIONS 
HEIGHT (transport)
Varies, depending on tractor
WIDTH (transport)
12' 9"
LENGTH
N/A
GROUND CLEARANCE
N/A
CAPACITIES 
SPRAYER CAPACITY
N/A
PUMP CAPACITY
N/A
FLUSH & RINSE
N/A
FOAM MARKER
25 gallon (optional)