Great Plains PL5800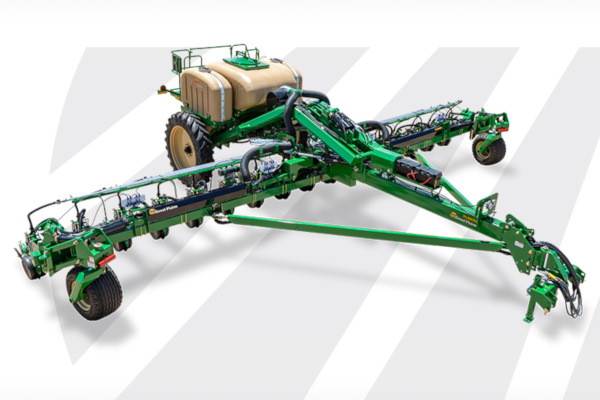 Double tap to zoom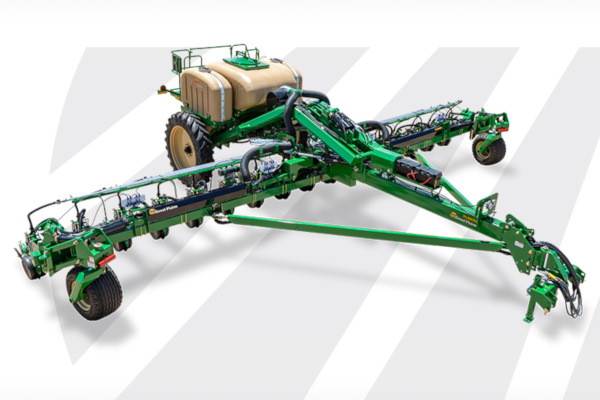 Features
Simplified Frame Design
A simplified frame design features redesigned wing toolbars that act as meter air pressure manifolds, eliminating the need for a dedicated air manifold above the toolbar.
New WSMT3 Control System with X35 Monitor
This new, simplified operator interface features enhanced diagnostic capabilities. The optional Topcon X35 monitor is fully ISO-compatible with all current Great Plains control features unlocked.
New 5000 Series Row Unit
New, shorter closing wheel mounts, available on select row spacings, achieve appropriate seed-to-soil contact and closing accuracy around curves and contours. Alongside the newly-designed meter, the new row unit provides excellent singulation and seed placement for a variety of crops.
Hemp Seed Disc
New, 5-cell and 30-cell hemp seed disc that meters seed accurately.
Air-Pro® Meter with Optional Individual Row Control (IRC Electric Drive)
The new 5000 Series Air-Pro Meter offers industry-leading singulation with its simple, positive air pressure meter. Optional IRC reduces maintenance by eliminating all chains and shafts, while the individual meter control saves seed through on-demand variable rate and section control. IRC ensures equal seed spacing to maximize field potential, even when navigating curves and field contours. A larger meter seed pool keeps the meter full at higher speeds and provides excellent singulation for a wide variety of crops, including corn, soybeans, peanuts, and more.
Advanced Air Delivery System
A dual-fan air system with a newly-designed seed pickup system provides advanced seed delivery for many types of seed with various seed treatments, even across uneven terrain.
Specifications
MODEL INFO
16-Row, Bulk-Fill
MODELS
PL5800
ROW SPACINGS
15", 20", 30", 36", TR30", TR36"
35, 70, TR70cm
*H.P. REQUIREMENTS (min)
165-275
WEIGHT (lbs.)
15,800 - 20,160
(7,167 - 9,144 kg)
DRIVE OPTIONS
IRC (Individual Row Control electronic drive)
Variable Rate Hydraulic Drive
Contact Drive
DIMENSIONS
 
PLANTING WIDTH
38' 10"
(11.8m)
WIDTH (no markers)
40'
(12.2m)
WIDTH (transport)
13' 10" (15", 20", TR30", TR36"), 13' 4" (30"), 13' 6" (36")
(4.22m, 4.06m, 4.11m)
HEIGHT (transport)
9' 11" w/o markers, 11' 3" w/markers
(3.02m w/o markers, 3.43m w/markers)
CAPACITIES
 
SEED CAPACITY
82 bu Poly Hopper (2,890 L)
150 bu Poly Hopper (5,286 L)
FERTILIZER CAPACITY
400 gal. total capacity (1,514 L)
(Note: Will not work on 150-bushel hopper)