Great Plains NP2540AA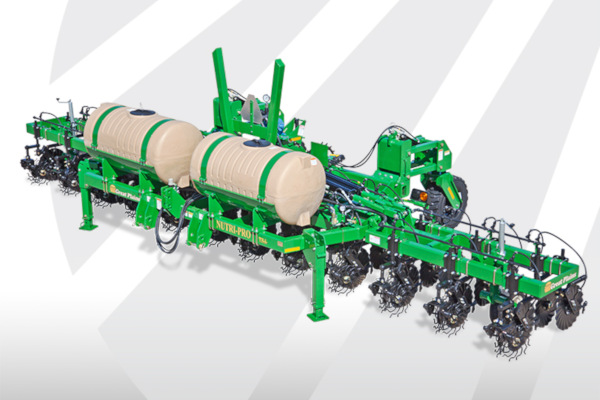 Double tap to zoom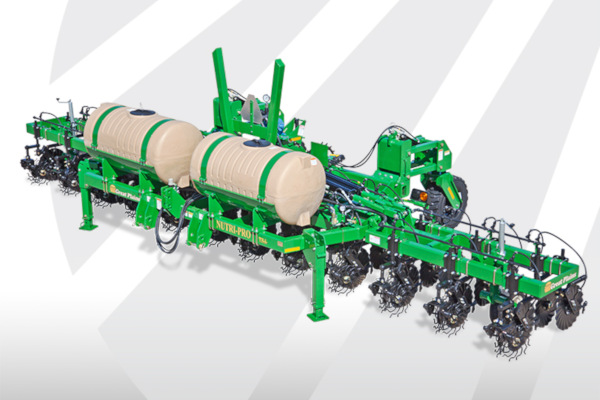 Features
VARIFLOW NOZZLES
Change orifice size to produce a constant, even supply of chemicals – regardless of the pressure.
VANTAGE 1 LIQUID FERTILIZER COULTER
Heavy-duty 20" design for application of liquid fertilizer; 480-pounds of pre-load.
NH3 NUTRI-PRO SPRING-RESET SHANKS
Springs reset shanks when tripped.
3-COULTER SYSTEM
Pre-apply Nitrogen (N) or Nitrogen, Phosphorus, and Potassium (NPK), remove residue, and prepare and till the planting zone to create a clean, warm, fertile seedbed for fast, even emergence.
NH3 NUTRI-PRO HIGH-SPEED ANHYDROUS COULTER
The Great Plains Nutri-Pro® high-speed anhydrous coulter revolutionizes the application of anhydrous ammonia with a 22" coulter blade for precise, high-speed placement. In fact, it earned an AE50 Award in 2015—but we didn't stop there. Instead of resting on our laurels, we've made this award-winning product even better. Click to find out how!
HYDRAULIC WEIGHT TRANSFER
Weight is transferred hydraulically from the center of the unit to the wings to ensure uniform depth and coverage across the total width of the machine.
Specifications
MODEL INFO
Nutri-Pro® Precision
MODEL
NP2540AA
ROW SPACINGS
20"*, 30"
ROW COUNT
24*, 16
DRAWBAR H.P. REQ. (min)
180
WEIGHT (approx. max)
12,300 lbs
TILLAGE WIDTH
38'11"
WIDTH (transport)
16'5"
HEIGHT (transport)
13'4"
*NH3 Coulters only