Great Plains SS1300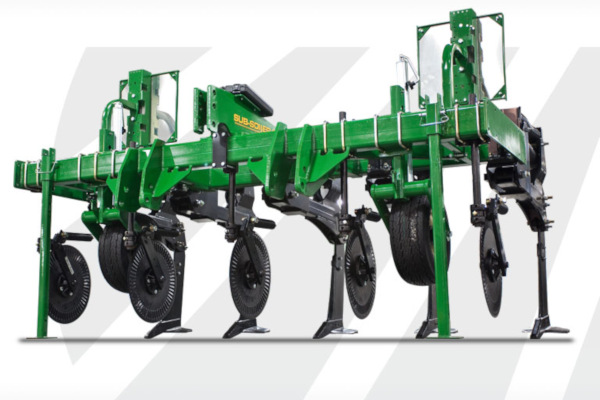 Double tap to zoom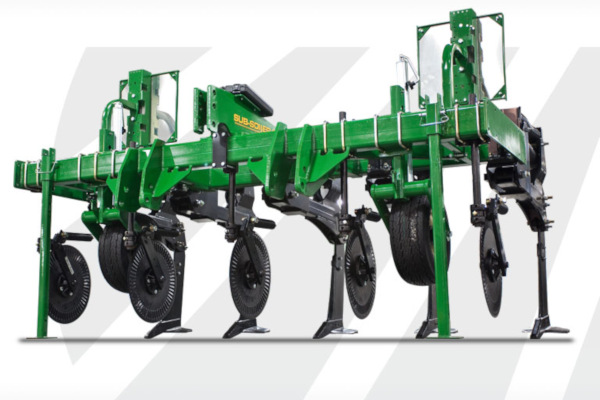 Features
Point Options
Points for the 1¼" Straight-Legged Shanks are available in 2" or 7" widths, and with or without fins (fins minimize blow-out). The 2"-wide point is the least aggressive, while the 7"-wide point is the most aggressive and is used to cover more residue. A no-till point that is approximately 10" wide is used with the ¾" No-Till Shank. The no-till point minimizes surface disturbance and maximizes soil-structure-shatter below the surface. It also increases the amount of exposed surface residue and buries very little trash.
Optional Berm Conditioners
With 1" solid rods, the 16"-diameter berm conditioners mounted to each shank help provide a level surface, enabling single-pass seedbed preparation.
Adjustable Gauge Wheel
A screw jack makes adjusting the gauge wheels simple and easy.
2 Different Shank Options
Options include a 1¼" Straight-Legged Shank or a ¾" No-Till Shank. The no-till shank is not as aggressive as the straight-legged shank in turning the soil over and covering residue. In most soil conditions, the no-till shank only leaves a shank slot exposed on the soil surface and shows a gentle uplifting of the earth between shanks. Therefore, it should be used where less ground disturbance is desired. Replaceable wear shins are standard for either shank option.
Choice of Auto-Reset or Shear Bolt Shank Mounts>With 3000 lb. trip force, the Auto-Reset Shanks provide stop-free operation in areas where sub-surface obstructions exist. Alternatively, the Shear Bolt Mounts provide obstruction protection at a lower purchase cost than the Auto-Reset Shanks.
20" HEAVY-DUTY UTILITY COULTERS
Large 20" utility coulters cut residue directly in front of the shanks. This allows it to pass by without catching the shanks.
Specifications
MODEL INFO
Sub-Soiler
MODEL
SS1300
SHANK SPACING
24" (available on SS1800 and SS2000 only), 30", 36", 38", 40"
TIRES
20.5 x 8 10-ply (gauge wheels)
WEIGHT (approx. lbs.)
3,170 (3 Shank)
PTO H.P. REQ (min)
50 per shank
DIMENSIONS
TILLAGE WIDTH
7' 6" - 16'
TRANSPORT WIDTH
11' 8"
TRANSPORT HEIGHT
N/A
TILLAGE INFO
CENTER SECTION
N/A
1ST WING SECTION
N/A
2ND WING SECTION
N/A