Mantis Electric Tiller/Cultivator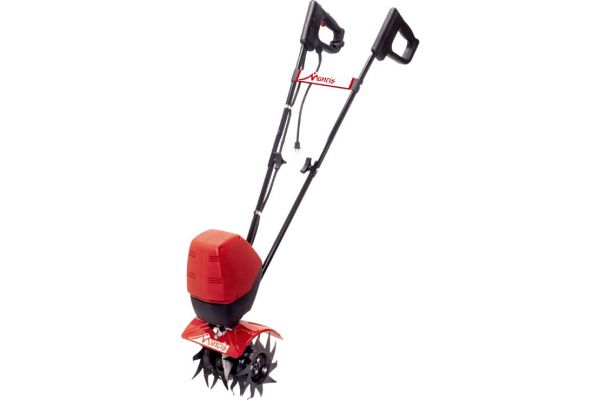 Double tap to zoom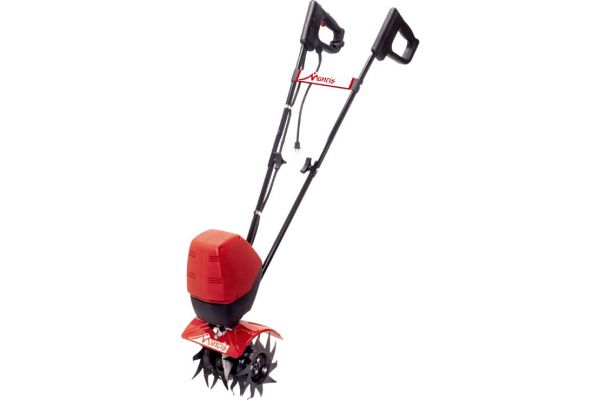 Features
Mantis Electric Tiller/Cultivator 7250
Use the Mantis Electric Tiller/Cultivator to easily break new ground when you're ready to start your garden. Then, once your garden is established, the Mantis Electric Tiller/Cultivator makes cultivating and weeding fast and easy.
See for yourself how easy gardening can be with the Mantis Electric Tiller/Cultivator – requiring no gas or oil, just an accessible standard power plug!
Quiet, instant-starting, 3-speed 540 watt, 115 volt double-insulated motor
Choose the speed that best fits the job. Use low speed for breaking new ground or weeding around established plants. Use medium or high speed to till and refresh existing beds in prep for planting. Motor features built-in circuit breaker to protect against overload.
Innovative Transmission Design
Gear design and specially designed tine geometry generate maximum speed for digging and cultivating, Delivers maximum performance with minimum weight.
Fold-down handles
For easy transport and storage
10″ Tilling Depth
With the Mantis Electric Tiller/Cultivator you can till up to 10″ deep. You'll have better soil. And better soil is the foundation of better gardening.
Compact Design
The Mantis Electric Tiller/Cultivator easily gets into tight places where no big tiller can go. Lightweight – just 21 lbs.
Uniquely designed curvy tines
Helps Mantis dig deep even into the hardest soil, instead of bouncing around like other mini-tillers. Lifetime guarantee against broken tines… if one of them ever breaks, we'll replace it for free. No matter how long you've owned your tiller.
Versatile
Simply turn the special tines around, and your "tiller" becomes an exceptional power-weeder. You'll use it all season long! Optional attachments add even more versatility.
Built-in extension cord holder
Helps manage the cord while in operation
Specifications
| | |
| --- | --- |
| Engine | Electric, 115V double-insulated ¾ hp, 540W circuit breaker No fuel required |
| Warranty | Five Year Warranty. Five year handle-to-tine coverage. Tines are guaranteed for LIFE against breakage. Engine is warranted separately by the engine manufacturer |
| Tilling width | 9″ |
| Tilling depth | 10″ or reverse tines to shallow cultivate 2″ to 3″ |
| Weight | 21 pounds |
| Starting/Operating | Push-button | 3-speed |
| Tine Speed | Up to 240 rpm |
| Grips | Ergonomic handle grips are designed for comfort. |
| Guarantee | 90-Day Money-Back Guarantee: Try it for 90 days, risk-free. |
| Handle | Folds easily for storage or transport |